NO MORE STRIPPING OR BUFFING...PLUS BEAUTIFUL FLOORS? YEP!
Make removing old, yellowing acrylic wax a thing of the past.
For vinyl composition tile, we offer an innovative product called EPIC Select Urethane Finishes which is a water-based urethane floor finish for VCT that is exclusively formulated to replace all the hassles associated with traditional floor finishes, or waxes, and to make your efforts to care for VCT easier than ever. EPIC Select Urethane Finishes is available in high gloss and matte finishes and protects against slips and falls.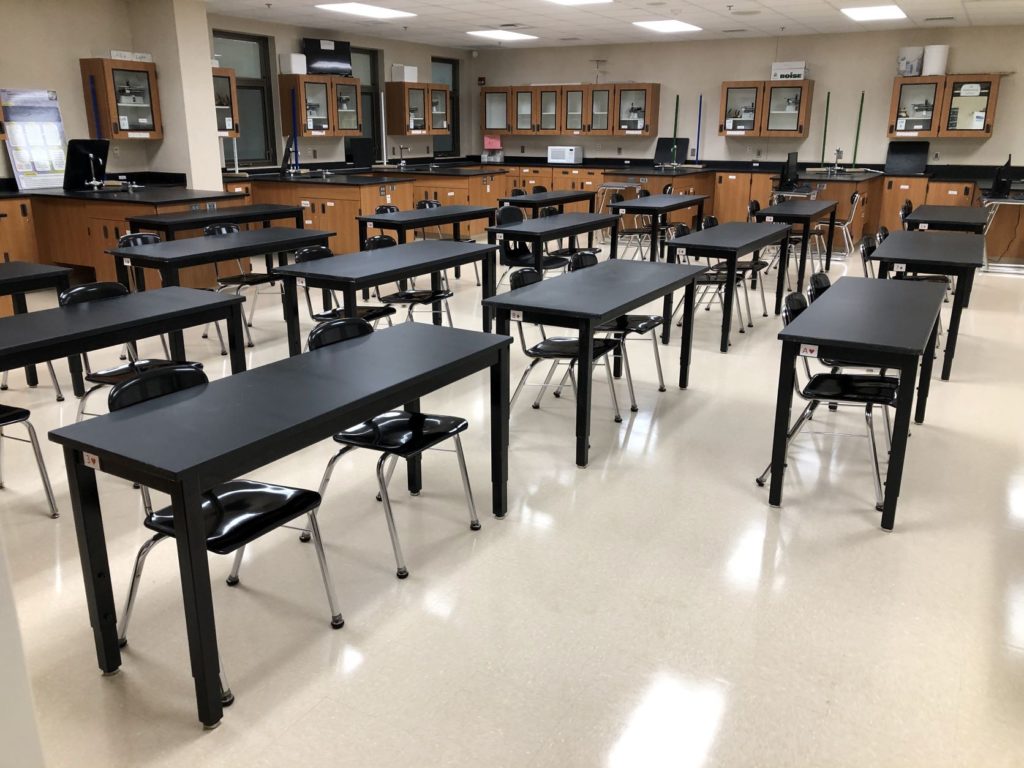 Vinyl composition tile (VCT) is the most common flooring material that is used primarily in commercial, healthcare, and educational settings. During installation, the floor tiles or sheet flooring are applied to a smooth, leveled sub-floor using a specially formulated vinyl adhesive that remains pliable.
Is relatively inexpensive to install
Is very durable, yet not very flexible, making it brittle and prone to cracking
Is often coated with a very thin, factory-applied coat of wax that only protects against minor abrasion during shipping and installation
Requires removal of factory wax followed by an application of a finish or sealer immediately after installation
Has open seams into which moisture can penetrate
COMMON MAINTENANCE CHALLENGES OF VCT
Constantly needs maintenance
Adhesive often seeps up between tiles​
Moisture sinks between tiles​
Excessive gaps form between tiles due to settling or improper installation​
Sustains burn marks from buffing​
Cracks from uneven substrates
Underlayment or adhesive trowel marks show on the surface
Discolors, especially brightly colored tiles
EPIC Select Urethane Finishes Can Solve Your VCT WOES
VCT is frequently chosen for high-traffic areas because of its low cost, durability, and ease of maintenance. Vinyl tiles have decent resilience to abrasion, chemicals, and impact damage. If properly installed, tiles can be easily removed and replaced when damaged. However, because their shine dulls quickly and are susceptible to damage, they do also require a floor finish immediately after they are installed in order to stretch the floor's life from "cradle to grave." Therefore, whether it comes with a factory finish or not, EPIC Select Urethane Finishes is the perfect solution to enhance and protect VCT so that it can reach its expected lifespan.