Industrial Concrete Coatings
When it comes to the world of industrial flooring, we know that you need performance above all else. With the daily wear and tear of production or manufacturing, it's crucial your surface has the ability to live up to the tasks at hand. In addition to performance, ongoing strength and durability is a must as it eases the burden and cost of maintenance down the road.
While there are many industrial and commercial flooring options available, epoxy floor coating is one of the most commonly used for many reasons. Epoxy floor coatings, also known as resinous floor coatings, are highly adjustable, decorative, durable, and sustainable.
Using this type of flooring solution, your floors will benefit from protection against damage from foot traffic, heavy equipment, corrosive chemicals, and other potential hazards.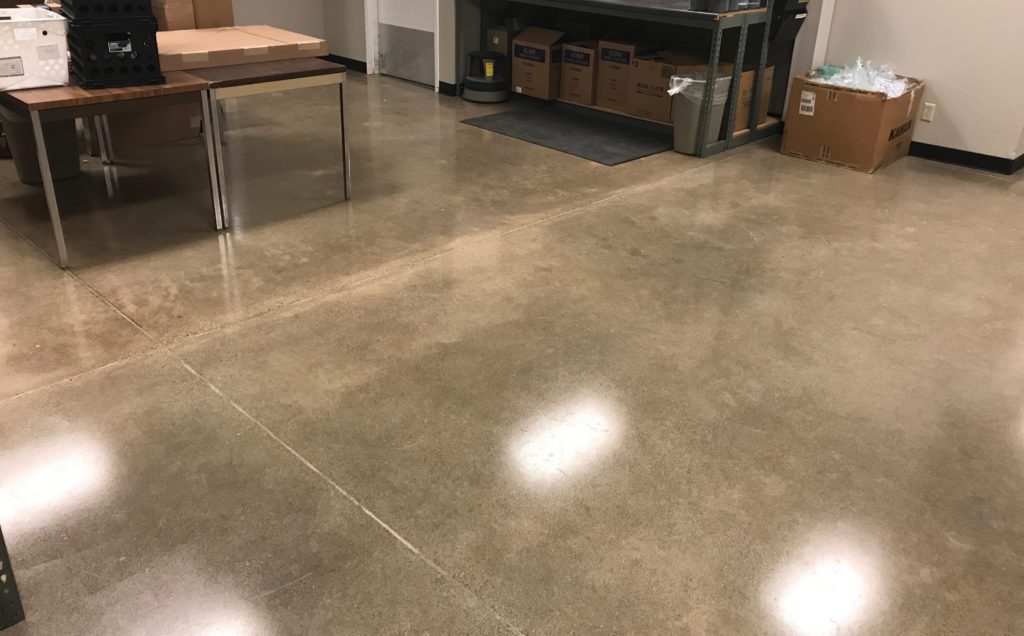 Serious Industrial Durability & Performance
Our polyurea system, topped with a polyaspartic topcoat, is designed for performance, and offers a rapid return to service. In fact, we can often transform and protect your floor in as little as one day, allowing you to quickly resume your operations.
A few other key benefits to consider:
High-build, low-odor application for minimal production downtime
Slip-resistant
Withstands impact and abrasions
Resists stains and chemicals
Low-maintenance
Cost-effective flooring solution
UV-stable
4x stronger than epoxy